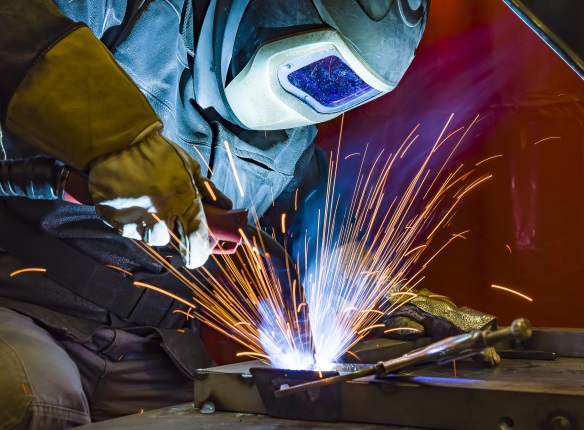 Metal Manufacturing
Fabrication with welding, bending and cutting of both large and small parts, as well as metal forming, machining and casting. All our factories are ISO-9001 certified and work to Australian standards.
Providing partial or full assemblies, we can work alongside you to remove low value processes and help you become more competitive on the market. From welding to final cosmetic surface finishes, we have you covered.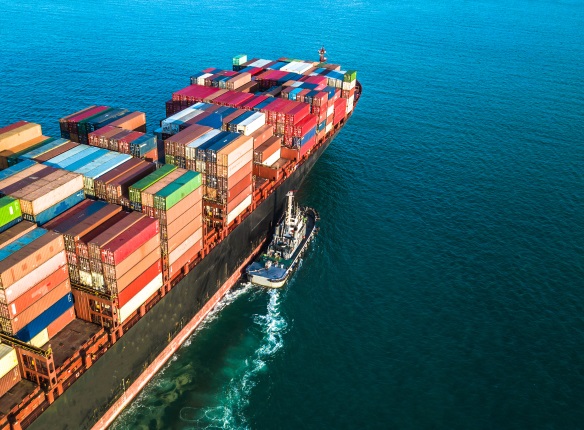 Sourcing
With two offices in China and almost 30 years experience sourcing, we can find anything. Are you looking for an existing product or component that is not available in Australia, or a more cost-effective solution? We can help.
In-house Quality Engineers
and Project Managers
All the manufacturers Dragon Metal works with in China are certified to ISO:9001. They use modern, up to date equipment, technology and techniques to ensure that high quality goods are consistently produced on time and within budget.
Read more
Quality Guarantee
We offer 100% guarantee for all products supplied. This is possible thanks to our multiple levels of quality assurance procedures.
Dedicated Customer Success Manager
One of our local customer success managers will work with you to ensure your experience is frictionless, from quoting up to product reception.
Total Confidentiality
Confidentiality agreements are in place to ensure your IP is protected and your data is managed according to industry standards.
Metal Manufacturing Australia
Our metal manufacturing may take place outside of Australia, but we're as Australian as they come! With a diverse, hard-working and reliable team, Dragon Metal is your liaison to your neighbours in the metal manufacturing industry. With offices located in Brisbane, and many of our staff having grown up or currently living in the sunny state, we're dedicated to helping local businesses get the best bang for their buck.
The advances China has made in many industries, but particularly in metal manufacturing can no longer be ignored. We have been championing the charge with our strong ties and professional relationships with our Chinese partners, slowly changing the perception that cheaper means lower quality. This simply isn't the case.
We understand the needs for Australian businesses to adhere to and exceed metal manufacturing standards for the benefit and safety of the Australian community. That's why we guarantee that all of our offshore partners work to ISO:9001 standards. After 30 years of collaboration, we know how to make an international metal fabrication project go smoothly.
Because of this experience, exposure, and ties to Chinese companies, we're able to pass on massive savings in both time and money for Australia-based businesses, enabling our local companies to succeed and make a greater impact on their communities.
Read More
Why choose Dragon Metal for your Metal Manufacturing Project in Australia?
China continues to push the envelope with their efficient metal manufacturing and fabrication services—making them increasingly harder to ignore for Australians in need of high-quality and affordable metal manufacturing. Dragon Metal's goal is to bridge the gap between Australian and Chinese businesses, providing a more profitable and efficient process for all parties involved.
Choosing to complete your metal fabrication project offshore with our partners isn't just recommended, it's game-changing. Below are 3 of the biggest reasons our offshore metal fabrication is right for your business.
Boost Your Bottom Line
With many of our clients informing us that our offshore metal manufacturing services save them up to 40%, it's easy to see why they keep coming back for future projects.
When you work with Dragon Metal and send your Australian metal manufacturing projects to our partners offshore, you are choosing to save on materials, labour, processes and shipping. Yes, that's right, even shipping.
Many of our clients have already experienced the benefits and cost savings of manufacturing offshore with respect to local Australian metal manufacturing, but some assume that shipping it back home will boost the costs back up. This is where they're wrong. Shipping a manufactured, fabricated and assembled project from China to Brisbane or another Australian capital can be considerably cheaper than transporting the same project via truck between two capital cities in Australia.
For example, a shipment from Shanghai to Melbourne in a 40-foot container is likely to be cheaper than moving a project of the same size from Sydney to Melbourne via truck.
When you are saving on essentially every aspect of your Australian metal manufacturing project by working offshore, it's hard to justify doing it any other way.
Quality Assurance & Guarantee
Another misconception our clients have is that if it's cheaper, it's lower quality. This simply is not the case.
Technology, processes, materials and tradesmenship have vastly improved in China, and we have employees on the ground in China and at home in Brisbane ensuring these standards are maintained. With meticulous quality assurance processes, nothing falls through the cracks and we guarantee only the highest quality metal manufacturing standards.
In fact, we are so confident that we offer 100% satisfaction guarantee to our Australian metal manufacturing clients—if you're not happy with the final product delivered, we offer various options to rectify any possible issues, either in terms of replacements, reworking or refunds. We also assign you your own Dedicated Offshore Success Manager, who has experience liaising between Chinese and Australian teams, keeping you informed with the quality and progress of your metal manufacturing project.
Reinvest in Australia
The smart management of resources when seeking to complete a project can make or break it. Managing time and money are two key aspects project managers must stay on top of—Dragon Metal's offshore manufacturing helps with both these factors. When you're in command of these resources by saving immeasurable amounts of time and money outsourcing to our partners in China, you can reinvest your focus elsewhere.
Whatever cannot be outsourced, can now have greater time and money devoted to it. This has enabled many of our clients to scale, build highly profitable companies and give back to their communities in ways they see fit.
What are the process steps of a Metal Manufacturing Project?
Each metal manufacturing project is different, but many do follow a simplified framework.
Step 1 – Estimate
Our dedicated team are based in Brisbane and our representatives are always delighted to meet local Australian Businesses to discuss projects.
When you speak to a member of our team on the phone or in person, we discover the scope and requirements of your project and get back to you with a quote.
Step 2 – Sourcing & Preparation
If you are happy with our quotation, we assign one of our Dedicated Offshore Success Managers to your project and get you acquainted with all relative Dragon Metal team members. Our experts on the ground in China work with our vetted and trusted partners and begin the roadmap for your project completion.
Step 3 – Manufacturing & Quality Assurance
The hard graft begins and your offshore team follow your metal manufacturing project to the high standards you expect. This is the stage in which we encourage our customers to visit our selected production site and review the first samples to then fast track to production. Visiting China for the first sample review is highly recommended, however, in the case in which this is not possible, we can either ship the samples for approval first or, if the project is simple, your Dedicated Offshore Success Manager will be regularly in touch to keep you updated with how they are managing your project and send you full quality reports complete with video and photos. Once production has been completed and our final quality report has been signed off by our customers, our packing team, who will have identified the perfect solution for both protecting your parts during transit and minimising any empty space inside the container, will arrange the shipment to the destination of your choosing.
Step 4 – Delivery & Debriefing
After you have confirmed your detailed QA report and your finished metal manufacturing project is safely delivered to you in Australia, if you are not 100% satisfied with the quality of the delivered project, we will ensure that this will be rectified, either with replacements, reworking or a reimbursement. When you give your finished project the 'all clear', we will be delighted to arrange a team meeting to figure out where the production cycle can be further optimised and we can discuss future production and other projects you may have.
Is my Australian Metal Manufacturing Project's IP safe?
Much like here on Australian shores, your IP is protected by confidentiality agreements and therefore, law. All of our offshore metal fabrication partners and teams are vetted and have decades behind them of abiding by such agreements. In all our years of operation, we have never had a breach of our Australian clients' IP rights.
Can I visit your offshore facilities where my Australian Metal Manufacturing Project will be completed?
Of course. We encourage our clients to visit our offshore facilities where their metal fabrication project will be completed — as we're sure it'll be the only push you need to complete all future metal fabrication projects in this way. You will be escorted and guided through the facility by your Dedicated Customer Success Manager and introduced to all members working on your project.
On this site visit, you'll be able to see just how advanced China has become. For years, cheaper has been associated with lower quality. We are certain a site visit to our offshore partners will change this perception.
Are Dragon Metal's offshore facilities of Australian Metal Manufacturing standard?
All of the offshore facilities Dragon Metal works with to complete your metal manufacturing projects in China have been vetted and work to ISO:9001 standards. With modern facilities, state-of-the-art technology and innovative processes, offshore facilities meet, if not exceed the standards you expect from metal manufacturing in Australia. You'll be amazed at how far China has come in the offshore metal manufacturing industry as they continue to push the boundaries of what can be done with resources when managed professionally.
Want to know more about our Metal Manufacturing Services for Australian manufacturers? Read more in our Blog.
For many Australian manufacturers, working in collaboration with factories across Asia

There are several best practices that can be followed to ensure

Dragon Metal Manufacturing offers a 100% quality guarantee on all your