Boosting Australian Made with offshore manufacturing.
As Australia embarks upon a manufacturing revival, offshore solutions could well be the key to unlocking sustained growth for domestic producers.
Rather than being seen as a threat or an alternative to Australian manufacturing, many are beginning to recognise that offshore manufacturing can be both a partner and a remedy for the business bottom line.
But why historically has there been a negative view of offshore manufacturing?
The answer could well have to do with the state of the nation's manufacturing sector which has fallen from 30% to 6% of GDP over the past 50 years.
Blaming this decline on the search for cheaper labour costs through offshore manufacturing is an easy and reflexive response. However, the claim doesn't quite stack up. Average manufacturing salaries in Japan and South Korea are similar to those in Australia. Yet, Japan produces 10 million cars annually whilst South Korea accounts for 46% of the world's TV market. Combined, both countries are responsible for 17% of global manufacturing output; Australia, less than 1%.
Why aren't more manufacturers moving production back to Australia?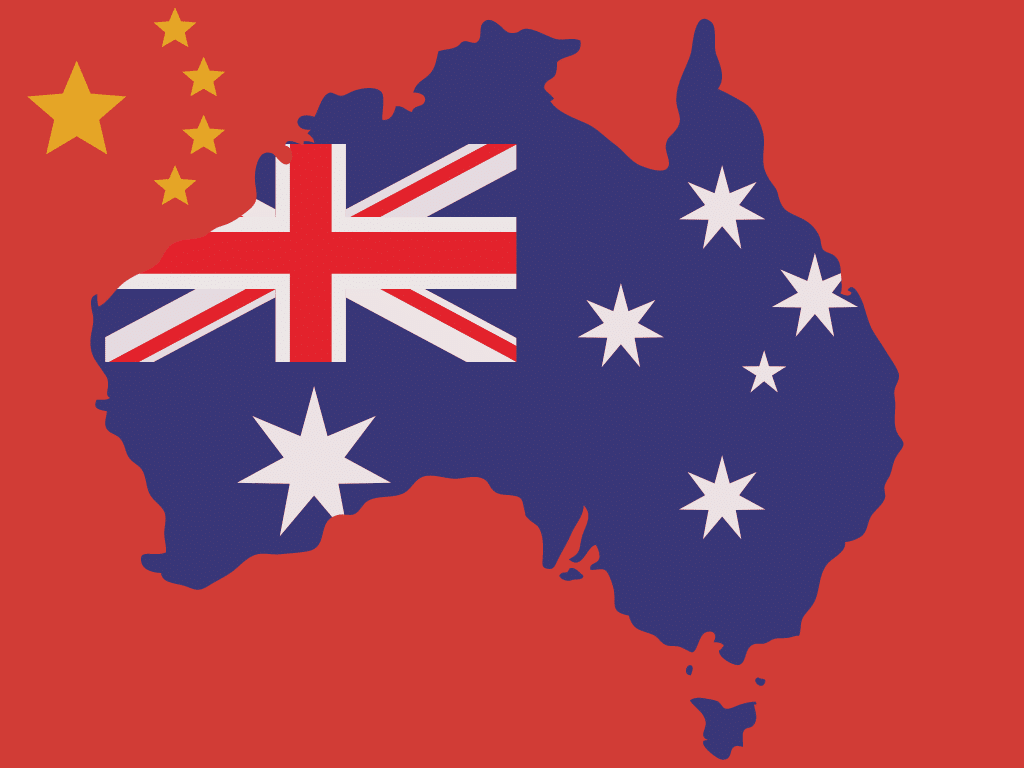 There are manifest reasons for manufacturing's fall from grace in Australia and there have long been calls to revive the domestic sector.
However, too often, talk of a manufacturing renaissance, is centred upon an overly simplistic notion of how products are made. The idea that an item is produced either entirely onshore or offshore underplays the complexity of the global supply chain.
A recent study out of Europe suggests the higher sales and productivity gains resulting from going offshore can lead to more jobs being created domestically than those relocated overseas.
Similarly, US research found that because an offshore solution often leads to shifts in domestic production, overall output does not decline and this shift actually increases employment opportunities for research and development, and technology workers.
On top of these findings Australia's Treasurer, Josh Frydenberg, recently announced $2b of federal funding for research and development tax incentives as part of a push to make domestic manufacturing in Australia globally competitive.
What makes offshore manufacturing still relevant?
Whilst a pivot toward manufacturing in the Australian economy is a positive and welcome sign, there are still barriers to overcome. And that's where offshore manufacturing can play a key role.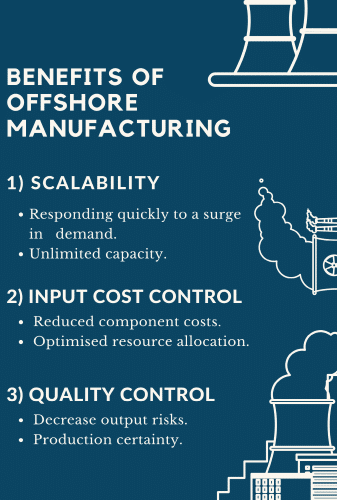 Here's how:
Scalability is the ability of a firm to respond quickly to a surge in demand. Through offshore manufacturing international suppliers can offer unlimited capacity, providing an immediate solution to limited domestic production capabilities.
Keeping components affordable through offshore manufacturing takes pressure off overall costs and allows higher priced local inputs, such as labour, to be allocated to priority areas of the domestic production process.
Utilising an experienced offshore supplier with a finely tuned production process can decrease output risks by ensuring an uninterrupted flow of inputs which consistently meet specifications.
Offshore manufacturing offers ready-made solutions to scalability, cost, and quality; presenting the competitive circuit breaker many Australian firms will be looking for in their quest to achieve sustained growth in a global market.
Indeed, manufacturers' best chance of maximising local talent, skill, and ingenuity, could well lie in their ability to incorporate reliable international producers into their supply chains.
---
Dragon Metal Manufacturing is a Brisbane-based Australian company. Since 1992 we have been sourcing, and importing high quality products from China, with a particular focus on metal manufacturing and fabrication. Dragon Metal Manufacturing has developed extensive partnerships with Australian manufacturers across industry including the mining, oil, agriculture, transport, and heavy vehicle sectors.