Dragon Metal Manufacturing has been working behind the scenes to develop a range of its very own products.
The first items we are introducing belong to our Dragon Health collection.
These products address the demand for high quality products at a very competitive price and are positioned
as both retail and wholesale items.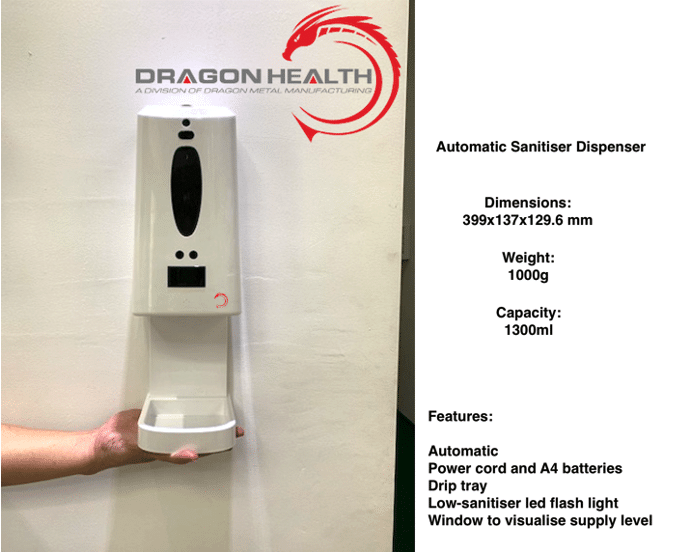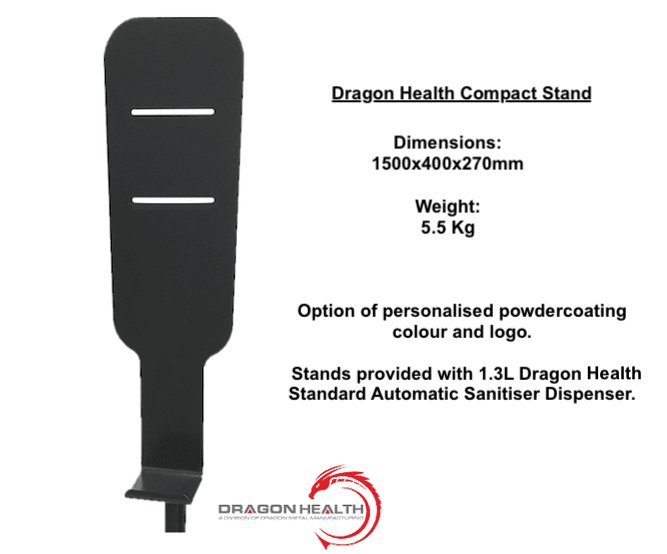 Welcome to our Dragon Health Automatic Sanitiser dispenser and dispenser stands!
We currently have two stand models and upon request can be customised both in terms of their colour and logos.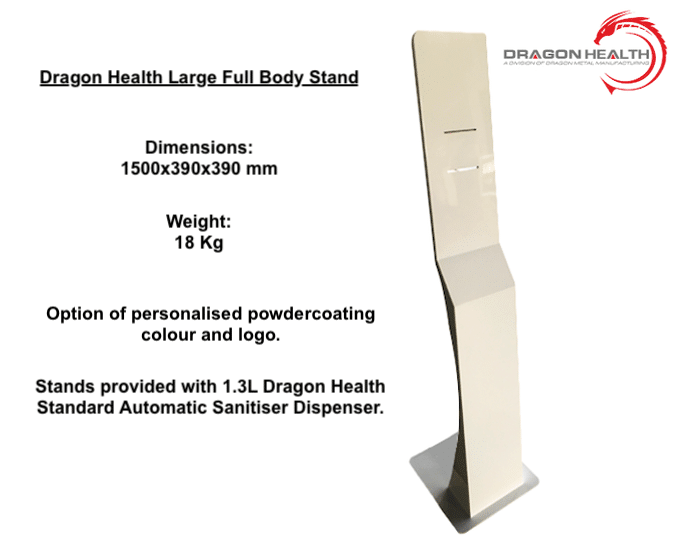 For further information contact us at enquiries@dragonmetal.com.au