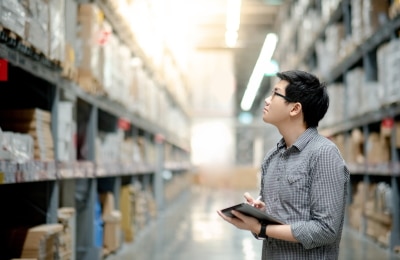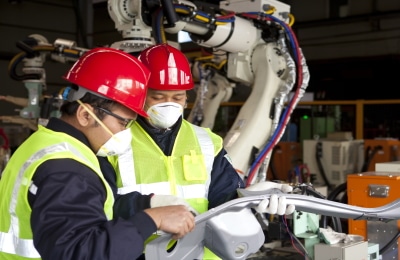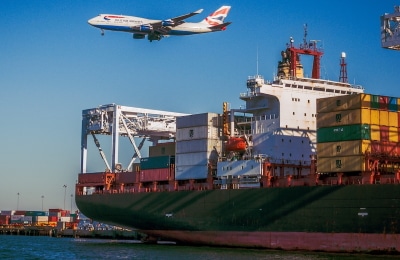 Fully operative since 1992, Dragon Metal provides high-quality services to customers tired of mediocre fabrication. Dragon Metal offers the most affordable offshore solutions to Australian individuals and companies. Our services involve everything – from metal manufacturing to aluminium fabrication, and more.
The Dragon Metal team uses high-value strategies to satisfy customers' needs and facilitate each of our processes, including aluminium fabrication. Our end goal is to ensure that the process is seamless, meticulously executed, and delivered on time.
Our team of professionals allows regular customers along with new clientele to enjoy maximum quality of service and collaborate with us on all upcoming projects. Our main drive is to ensure that our offering satisfies the needs of all collaborating companies we do business with. With designated experts working non-stop to refine the aluminium fabrication process, every project in our hands will be handled to perfection!
Why choose Dragon Metal for your Aluminium Fabrication Project?
For one, Dragon Metal has several factories in its network that specialise in the aluminium fabrication process and produce components and assemblies to the highest quality standards. Two, we test all-aluminium grades sent from the source upon arrival, thus ensuring the material composition meets the original material specification. Three, we make it our mission to manage the entire aluminium fabrication project – A to Z – and ensure the process is carried out efficiently and professionally!
The tip of the iceberg – here are several more reasons why Dragon Metal is your ultimate aluminium fabrication partner:
Complete Transparency
Dragon Metal offers all customers detailed contracts, so they can rest assured of the professional experience provided. Also, by contract, all parties' information is fully protected and will remain undisclosed. We go the extra mile to ensure that all confidential documents are in place before projects are kicked off. Moreover, our contracts are protected and in abidance with all respective Australian laws.
Dragon Metal aims to build trust and loyalty among its clients and takes all necessary steps to ensure a smooth, efficient, and satisfying service!
We are Flexible
Confidentiality aside, flexibility is another trait we value at Dragon Metal.
Unlike competitors, Dragon Metal is completely transparent with its partners and facilitates visits to our Chinese factories to be part of the initial aluminium fabrication process. Being present during the T1 sample review makes it possible to make any necessary corrections and fast track to production.
Aside from the initial stage, our clients are welcome to monitor the entire process as well. Our engineers on the ground and all our partners are flexible, supportive, and offer our customers the chance to track their progress and witness our splendid service firsthand!
Dragon Metal is also capable of being flexible with the manufacturing process itself, adapting to whether only individual aluminium fabrication components are needed, or if these are required as part of a larger partial or complete assembly.
Real Customer Experience
Dragon Metal always tends to its customers and supports them in every way possible. With our guidance, customers can be kept on track with progress and one step ahead of their game. From the first hello to completion of the aluminium fabrication process – Dragon Metal makes sure that customers are delighted with the experience provided.
We thoroughly oversee the entire aluminium fabrication process and guarantee its excellence every step of the way. Our team guarantees top-quality personal support and proper management throughout every stage of your aluminium fabrication project. We love being our customers' trusted partners – and what we love even more is to provide them the ultimate customer experience in return.
Is my Aluminium Fabrication Project's IP safe?
With Dragon Metal, your aluminium fabrication project IP will always be private and secured. We ensure your provided information is kept low-key and safe, whilst the aluminium fabrication process is carried out to perfection. Dragon Metal abides by all provided protocols and standards in protecting our clients' private information along with the paperwork provided.
Can I visit your offshore facilities where my Project will be completed?
Absolutely, yes. At Dragon Metal, we are constantly advising our customers to visit our offshore facilities and follow the aluminium fabrication project firsthand. This is not only useful to understand and see the manufacturing and quality procedures we have in place, but it also gives our clients the chance to work with our team to further optimise the project where possible. We always have a representative following our projects every step of the way, and our team is always available to meet customers, show them around our facilities and answer all questions they have!
How can I contact Dragon Metal for my Aluminium Fabrication Project?
The Dragon Metal team is always there to answer questions from clients, clear their doubts and support them every step of the way. We offer online chat support, found on our website. Clients can also reach out to our team via email, enquiries@dragonmetal.com.au, or call us at any of the international and local numbers we have on our website.
Another way to contact the Dragon Metal team is by filling out an online contact form, also found on our website. Once our team processes your request, we'll get back to you with answers and information!
Want to know more about our Aluminium Fabrication Services? Read more in our Blog and feel free to explore our site!